This was an awful lot of philosophy again. Letís try to investigate how it actually works for a particle.

Is it possible to perform an act on a photon without destroying it? When a beam of light impinges on a surface of glass 4 % is mirror-reflected and 96 % is refracted according to the law of Snellius. But when analysed in QED there are no photons that are reflected or refracted. In QED there are only 3 actions possible:
1) An electric charge goes from one position to another;
2) A photon goes from one position to another;
3) An electric charge emits or absorbs a photon.
It is said that all of optics and electromagnetics and all of QED can be derived from these 3 actions alone.

A photon can only be acted on by an electric charge. Photons only couple to electric charge but if they do the photon is absorbed. These 3 actions offer no possibilities for a photon being acted on without being absorbed by an electric charge. So no, it is not possible to perform an act on a photon without destroying it. Or is it?

A photon goes from location 1 to location 3. Somewhere on its route, on a place called 2, happens to reside an electron. The photon can go from 1 to 3, just passing through the electron as if it wasnít there (upper possibility in fig.4). It also can be absorbed by the electron at 2, immediately reemitted again and go from 2 to 3 (lower possibility). When we cannot distinguish these possibilities are in superposition.
For this superposition to be apparent, the photons 1-to-2 and 2-to-3 (Abbreviate to ďph 1-2Ē and ďph 2-3Ē) need to be of the same energy and spin, travelling in the same direction along the same line, with perfectly suiting phase and no loss of time at the coupling - just as if the coupling had not taken place. At the part of the path before 2 the photons ph 1-2 and ph 1-3 are identical and merge to one photon-state. The photon hadnít decided yet to couple to the electron or not; the world hadnít yet split. At the part of the path after 2 the photons ph 1-3 and ph 2-3 are identical and merge to one photon-state again.

fig.4
The resulting wavefunction of the photon is a superposition of ph1-3 and ph 1-2 + ph 2-3:

P(1

3) + P(1

2) * j * j * P(2

3).

The wavefunctions (ph 1-3) and (ph 1-2 + ph 2-3) are not equal. In the latter (which is one specific Feynman diagram of the Compton scattering) the coupling constant of the electromagnetic force j (which is nearly 1/10) has occurred twice as a factor, one time for absorption (when the photon is destructed) and once again at emission (when a new photon is created). This reduces the contribution of this possibility by a factor of nearly 100. So the wavefunction of a photon is affected by an absorption-and-reemission, even if the reemitted photon perfectly suits to its predecessor: its amplitude is reduced.

So the unaffected ph 1-3 contributes about 99 percent to the endstate of the photon. The absorbed and reemitted ph 1-2 + ph 2-3 contribute about 1 percent. If there is no time-loss at the coupling then the coupling ph 1-2 + ph 2-3 as described above, is always strengthened by a just-passing-by ph 1-3. The ph 1-3 nearly replaces the ph 1-2 + ph 2-3, the endstate ph 1-3 + ph 1-2 + ph 2-3 is only slightly different from the photonís wavefunction when there had been no electron there.
Have we acted on the photon? For about 1 percent yes, we have. Is the photon absorbed? For 99 percent no, the photon is not absorbed.

When entered, this state will generally turn out to be a just-passing-by ph 1-3. The photon is not destroyed but we didnít act on it either. When entered, in some cases there will turn to have been acted on the photon (by the coupling) but the photon is destroyed and then revived again. When we want to have a photon in QED that is acted on without being destroyed we mustnít enter a state. We are bound not to observe the photon. This means the reasoning so far holds for virtual photons only. Photons from which we shall never know for sure if they did or didnít couple to the electron. And then only when the coupling takes no time and causes no time-loss when occurring.

The coupling time may vary, at least until we know for sure what it is. And from the variations the zero coupling time would be significant here.

But even when the coupling takes no time then still our goal - to change to a different past of the photon - remained to be not achieved. No matter if the photon is or isnít acted on, the photon has precisely the same past.


NEXT PAGE Up

CONTACT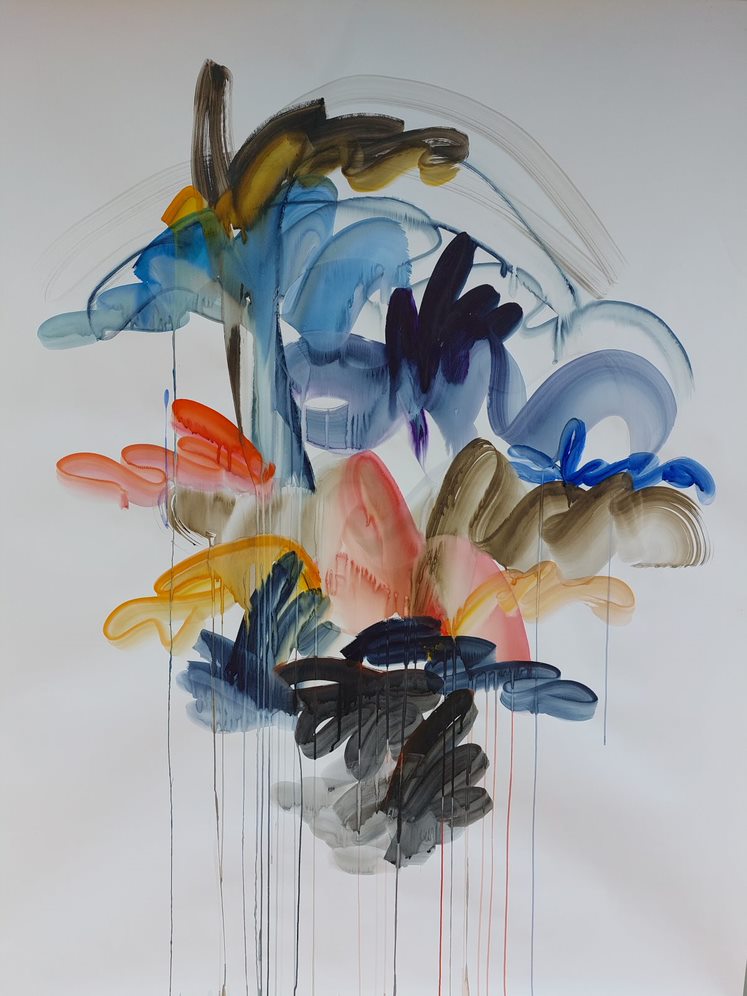 In QED there are only possibilities.

In QED there is no such thing as an unknown particle. If the path between two subsequent states is unknown then all possible paths between those states superpose. If the states themselves are unknown all possible states are in superposition. Then every possible begin-state is connected to every possible end-state by all possible ways this can be done.

And all those possibilities superpose.